Democratic Republic of Congo (DRC) is one of three destinations housing the world's endangered mountain gorillas residing in virunga national park.
Congo Gorilla Treks are conducted in different Gorilla groups that have been habituated in the Virunga National Park which include; Jomba: KWITONDA group (8 visitors), Bukima – KABIRIZI group (8 visitors), HUMBA group (8 visitors), MAPUA group (8 visitors), Bikenge – RUGENDO group (6 visitors), MUNYAGA group (6 visitors)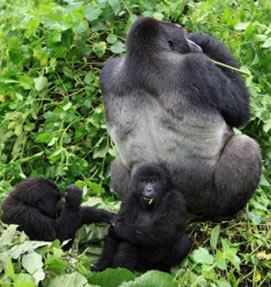 Safety
Regarding safety in the Democratic Republic of Congo, the country is now very safe open for travelers to virunga national park. All activities are done peacefully and travelers are greatly assured of great assurance.
Gorilla Safaris in Congo
3 Days Gorilla Trekking in Congo
This 3 Day Gorilla Safari in Congo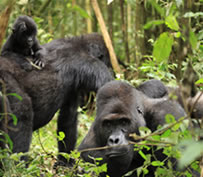 starts and ends in Kampala. It gives you an opportunity to witness this incredible experience of being close to the rare and endangered Mountain Gorillas in Congo's Virunga National Park. The time you will take searching these mystical apes is unpredictable but expected between 2-5 hours depending on their movements.
Details of the Trip

9 Days Uganda Rwanda Congo Safari
The Ultimate African Safari through Uganda,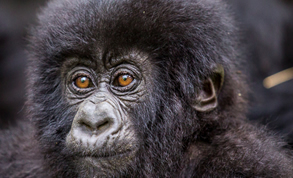 Rwanda and Congo offers a once in a lifetime safari to track the mountain gorillas in the Virunga Region. Follow the savannah game in Queen Elizabeth National Park and relax on the islands of Lake Bunyonyi before crossing to Rwanda for another gorilla trekking experiece and later visit the Nyiragongo Volcanoes.
Details of the Trip

Tailor made Safari in Congo
At Gorilla Trek Africa, we offer tailor made gorilla trekking safaris to Congo. Our Mountain Gorilla Tours to Congo can be tailor made to start from either Rwanda or Uganda.