Our head offices
Gorilla Trek Africa head offices are situated off entebbe road on plot Plot 2763 Lubowa Estates Kampala Uganda. Our most hospitable staff provide you with excellent services and detailed information concerning tourism in Uganda, Rwanda and the DRCongo.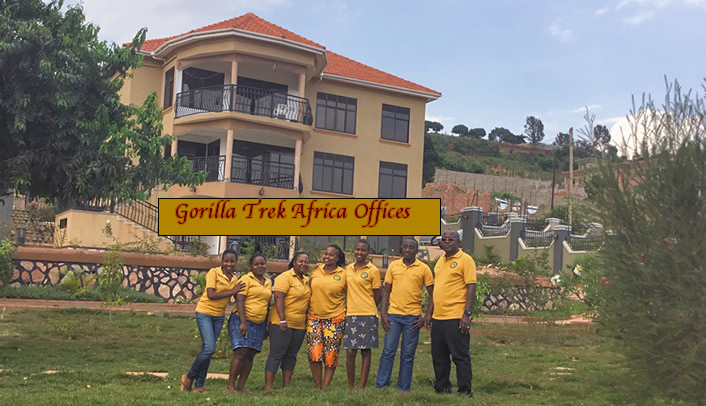 Jobs and Training
We believe that you are only as good as the people you work with. That's why we always put people first and make sure that we not only hire the best but also retain the best. We are always on the lookout for smart and enthusiastic people who have a passion for learning something new and pushing the envelope in emerging frontiers of tourism.
If you are self-driven, love to explore new learning opportunities, a team player and would like to get into a working environment which would prepare you to be one of the best talents in this booming tourism industry , then you can be sure that Gorilla Trek Africa is the right place for you.