Mountain Hiking Trips, Mountaineering Safari Tours in Uganda
Gorilla Trek Africa arranges mountain hiking tours to different areas in Africa with special emphasis to East African mountain ranges including mountains Kenya, Rwenzori, Kilimanjaro, Meru, Elgon, and the Virunga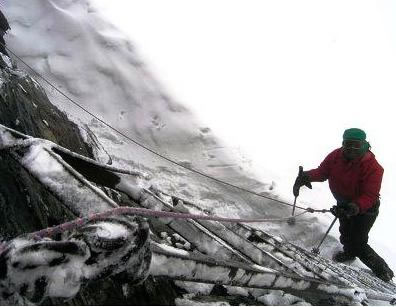 Volcanoes among others. We tailor-make mountain hiking trips basing on your convenience in terms of budget, timing and personal interest.
Rwenzori Mountain Hike
Rwenzori Mountaineering or climbing options are available in this spectacular mountain range along the Equator in Uganda. We have well trained and experienced, handpicked staff ready to make your Rwenzori Hiking dreams come true. Whether on standard trekking, mountain climbing, vacations and holidays, we remain flexible depending on Clients' interests and budget.
Mount Elgon Hike
Elgon is not a difficult mountain to climb. Aspirant hikers need to be reasonably fit, but no specialized equipment or skills are needed to reach the peaks, and the mountain is not so high that there's a serious risk of the altitude-related illnesses that regularly afflict hikers on the upper slopes of the mounts Kilimanjaro or kenya.
Mount Climbing Trips
Below are the top mountain climbing trips in East Africa. They are available on private basis. They can also be booked as add-ons on gorilla trekking trips.
Tailormade Tours
Looking to tailormake your itinerary? Let our experts help you plan that dream mountain climbing adventure to the Rwenzoris, Mount Elgon, Nyiragongo Volcanoes in Congo or the Virungas! Click here to tell us your needs or request a quote from our expert Travel Advisors.